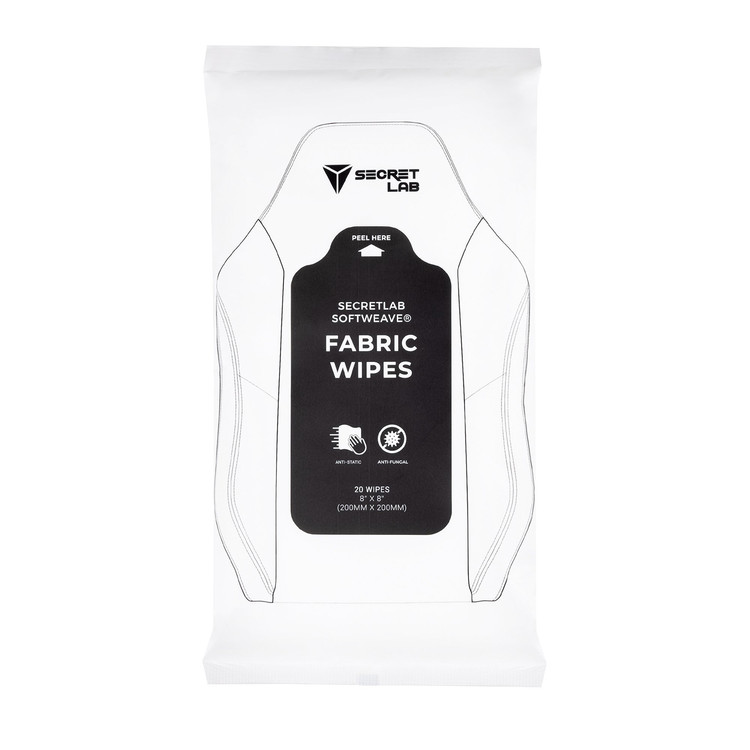 Secretlab SoftWeave™ Fabric Wipes
Quantity
In Stock
Low Stocks Remaining
Pre-Order -
Out Of Stock
Not Available
Register Interest
Notify me when the product is back in stock.
This product is not available at the moment, but you can register your interest and we will notify you if it becomes available!
Thank you! We will notify you when this product is available.
Something wrong happened, please try again!
---
Coming Soon
This product is currently unavailable.
Remove dirt or stains from your Secretlab fabric chair and leave it looking like new. Water-based solution is gentle on your chair and skin for safe and easy cleaning. Use with Secretlab Premium Fabric Cleaner for the most thorough cleaning.
---
Features
Specially formulated for use with Secretlab SoftWeave™ and SoftWeave™ Plus fabric
Anti-static agents reduce dust buildup on your chair
Compact, resealable pack containing 20 disposable, pre-moistened wipes
Directions of Use
Suitable for most types of fabric. Reseal package after use.