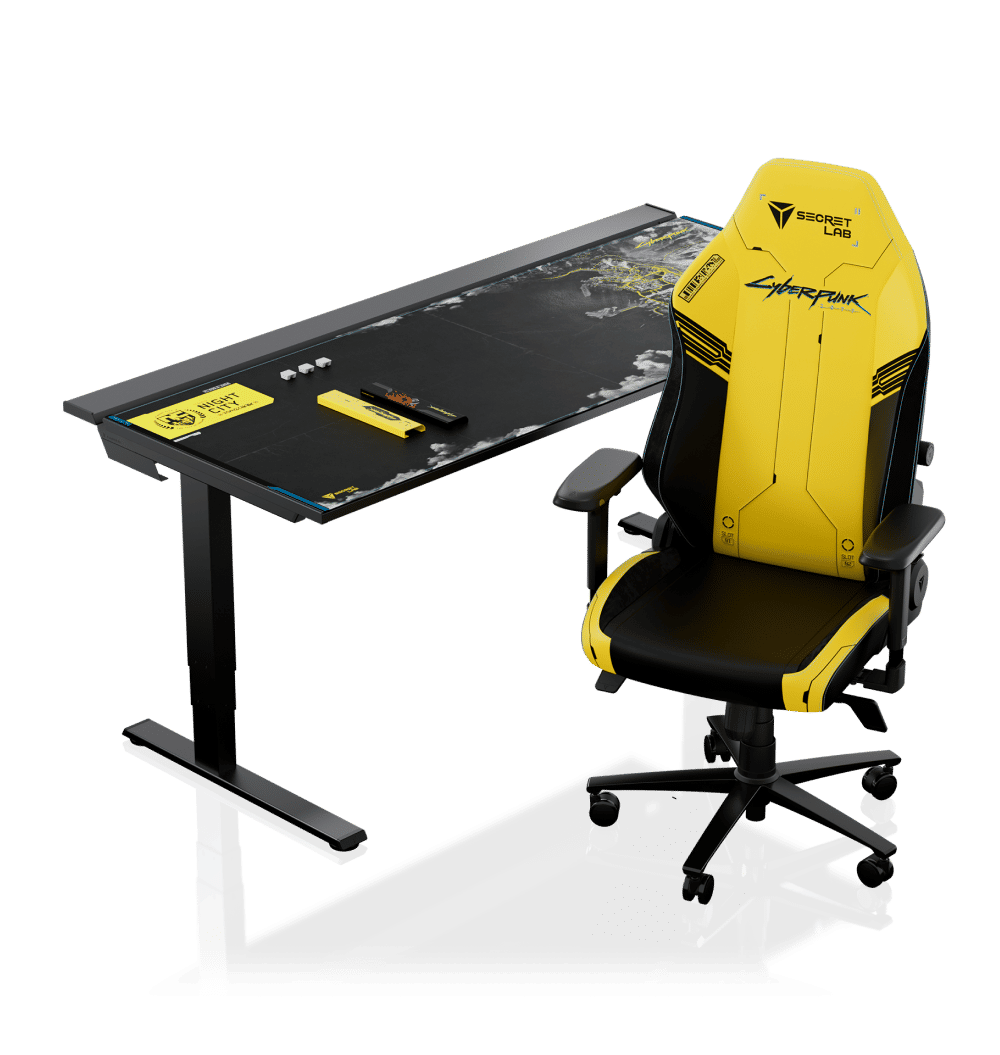 The wait is over. Transport yourself into Night City with the Secretlab Cyberpunk 2077 Collection. Now available.
View Product

_
SL_CYBERPUNK2077_H264.MP4
Secretlab x Cyberpunk 2077
Every aspect of the Secretlab Cyberpunk 2077 Edition brings to life a unique element of Cyberpunk 2077's techno-dystopia, down to the electrical traces on the backrest and cybernetic augmentation slots. Upholstered in neon yellow, the Secretlab Cyberpunk 2077 Edition is the perfect upgrade for any cyberpunk looking to elevate their experience of the game.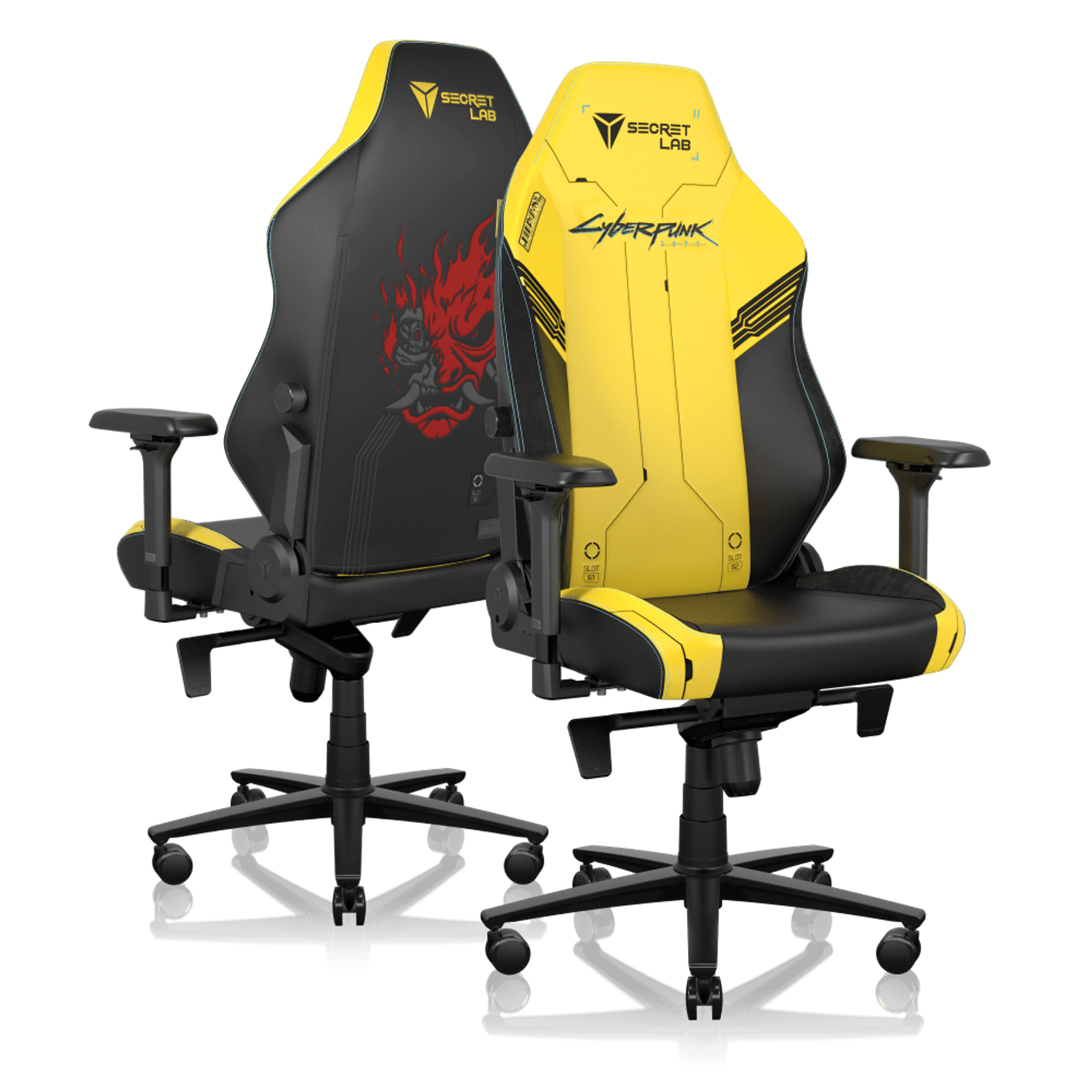 SECRETLAB
TITAN Evo 2022 Series
Cyberpunk 2077
Edition
---
Upholstered in Secretlab NEO™ Hybrid Leatherette
Available in Regular and XL
---
Shop Now

_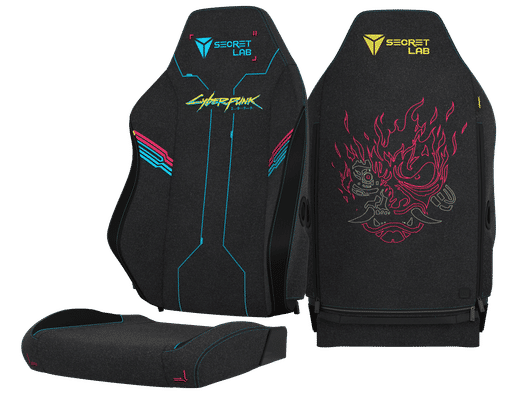 Secretlab SKINS
Cyberpunk 2077
Edition
The world's first premium gaming chair sleeves
for Secretlab TITAN Evo 2022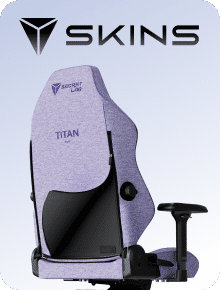 Refresh your chair and customize with an array of designs. Precision-mapped to the award-winning Secretlab TITAN Evo 2022 for an exacting fit, with 360° protection. Constructed from our new adaptive SoftWeave™ Plus SKINS fabric.
Where to buy

_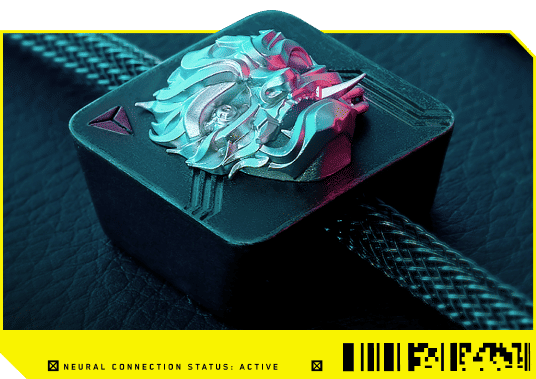 Secretlab Customs: 3D Magnetic Cable Anchor
Cyberpunk 2077
Edition
Chrome-rock out with none of your cables flailing about.
Ultra limited quantities. Complete your cyberware before it's too late.
CD PROJEKT®, Cyberpunk®, Cyberpunk 2077® are registered trademarks of CD PROJEKT S.A. © 2023 CD PROJEKT S.A. All rights reserved. All other copyrights and trademarks are the property of their respective owners.
---